Dear Friends,

Harmon-Meek Gallery first introduced New York artist Hunt Slonem to Naples when the gallery was still on Broad Avenue South, back in 1996. Since that time his international popularity and critical acclaim has sky rocketed.

Born in Maine, Slonem's career has taken off in the past twenty years. The neo-expressionist is widely known for his colorful oils of tropical birds, butterflies, bunnies, famous faces, and various other animal forms such as ocelots and monkeys. His work has become a national sensation with write-ups in the Wall Street Journal, Art & Antiques, House Beautiful and Architectural Digest.

Slonem credits his far-flung upbringing with nurturing his love for things devout and exotic. As the son of a Navy officer, he spent his childhood on military bases all over. He grew orchids in Hawaii and later collected stamps and butterflies in Louisiana. He studied in Nicaragua, Mexico and New Orleans. Picasso was his artistic inspiration early in his childhood.

Slonem has paintings in over 100 museum permanent collections and has more than ninety solo exhibitions across the globe. Books on Slonem include: "The Worlds of Hunt Slonem", "Hunt Slonem: An Art Rich and Strange", "Hunt Slonem: Exotica", "Pleasure Palaces : The Art & Homes of Hunt Slonem" and the most recently published: "Rabbits" and "When Art Meets Design".

Each fall we drive to New York to see Hunt in his studio and to pick out the works for our coming season and for his annual solo exhibition. This year, Juliana Meek and gallery director, Kristine Meek selected a few works for the season opening exhibition and for the small works of art, but asked Hunt to select some of his personal favorite new works to send down in January for the solo exhibition. Via email, we received a selection of works to then pick out our top 25 for this solo exhibition. This year's theme for his solo exhibition is simply: "Selections from Slonem's Studio".

Slonem is constantly challenging himself and coming up with new themes and new techniques. This summer he added diamond dust to some of his pants and the effect on the works, both under lighting and in only natural, ambient light is dazzling. Together, we have selected a nice variety of subject matter in various sizes including some long-time favorite themes of butterflies and birds.

click here to view works from this exhibition.

We also offer private showings of a wide selection of works by the artists we represent. We provide private art consultation and can bring works to your home or office within Southwest Florida. During the season we show new exhibitions regularly starting in November and running through April. Please contact us for more information.
Warm regards,
Kristine Meek
Owner-Director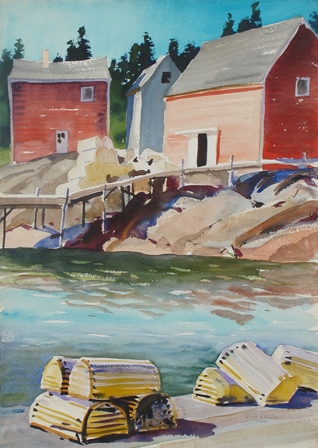 "Peace Plan Variation" by Hunt Slonem
oil on canvas, 48" x 48", 2014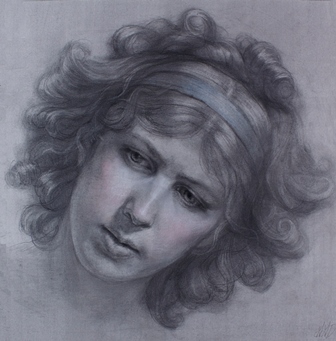 "Pastel Bunnies" by Hunt Slonem
oil on wood, 30" x 30", 2014


Web Exhibition