Originally from the Midwest, he graduated from Drake University and lived in the Philadelphia area for 20 years where he maintained his studio. Then more than 20 years ago he moved to Naples, Florida. Although he attended The Pennsylvania Academy of the Fine Arts and studied in Rome, Italy, at the Tyler School of Art, David cites his apprenticeship with John Falter, noted cover illustrator for the Saturday Evening Post, as the high point of his art training.

In addtion to being a member of the American Watercolor Society, David Coolidge is a member of the National Watercolor Society and the Philadelphia Watercolor Society. He currently has a painting, for which he worn a High Winds medal, included in the 2008 Traveling Exhibition of the American Watercolor Society. Hehas been selected to exhibit at the National Academy of Design in New York. Other societies of which he is a signature member includes the Pennsylvania Watercolor Society, the San Diego Watercolor Society, the American Society of Marine Artists and the Academy of Golf Art.

Extensive travel is evident in David's paintings, "When viewers associate a scene from a painting with a fond memory of a place that they have known, or with thoughts of a place they would like to go, I feel I've been successful." he says. His continuing fascination for the colorful, bright images and lush foliage that watercolor creates inspires him. he has had more than fifty one-man exhibitions.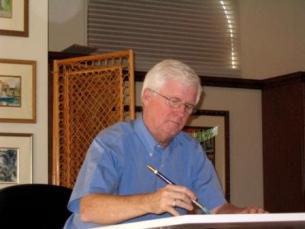 David Coolidge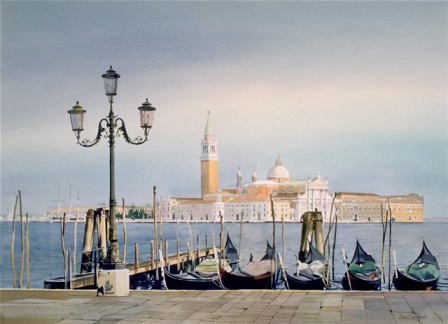 Grand Canal, Venice by David Coolidge
Watercolor, 21"x29", 2011